My favorite time of year is when spring finally arrives. This year it's a few weeks early. No complaints from me! Yellows, pinks and blues…refreshing after the browns and grays of winter.
Magnolia 'Jane'
Hyacinth
This small spirea has tiny sweet blossoms on it. I don't remember the variety.
Daffodils…such happy flowers.
The blossoms of the mini daffodil 'Minnow' are about an inch wide.
The Star Magnolia has a wonderful scent.
Sure sign of spring…the Spring Beauties.
The peonies are stretching upward!
The apricot trees are blooming about as early as we've ever seen them.
In the woods, the bloodroot is blooming. One of the purest white flowers I know.
Even the veggie garden is getting a good start on spring. The lettuce is up and we'll soon have spinach and radishes sprouting.
The refreshing beauty of spring always reminds me of God's generous goodness and provision.
You can visit other gardens at Tootsie's blog party.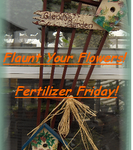 ~~Rhonda