As the daylilies bloom and the daisies fill in and the purple coneflowers keep coming, there is a lot of color in the summer garden.
'Paprika' [GN]
Everyone comments on the Russian Sage. It makes a beautiful airy splash of bluey-purple in the flower bed.
'In Depth'
The hydrangeas are ready to pick for drying.
The tiger lilies are beautiful right now.
The small bulbils on the lily stem can be planted for more tiger lilies.
Hydrangea 'Little Lamb' is a later blooming variety than our bigleaf hydrangeas.
This hibiscus blossom is about 12″ across. I can see it from the kitchen sink, in its spot way across the lawn, down the slope of the backyard.
Each individual daylily blossom is beautiful in its own way.
'Swelling Anthem'
'Wineberry Candy'
'Touched by Grace'
'Nefertiti'
'Wayne Johnson'
'Two to Tango'
'Kathy Lynn'
'Jolly White Giant'
'Stoplight'
You can visit other summer gardens at Bloomin' Tuesday.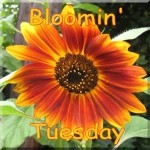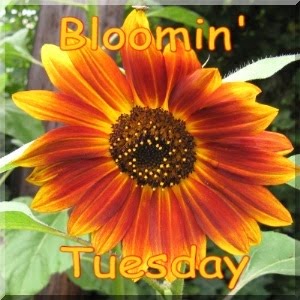 ~~Rhonda