I found this in a drawer today…
Us…at a college banquet…seems like a long time ago…
1976…I guess that *is* a long time ago…
DD thinks Dad has some kind of hairdo, though it's hard to see in this dark picture…
My, what we didn't know then! It might have scared us off, you think?
Do you like the way we match?
We still match.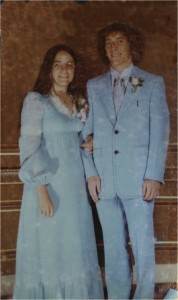 ~~Rhonda