I enjoy drawing patterns for Putz houses. Today I picked two pictures from my Putz Pinterest board and drew patterns for them, in prep for my friend's visit tomorrow. We are going to putz all day!
This little glitter house reminds me of Dr. Seuss. I am developing ideas for making a Dr. Seuss style Putz house village.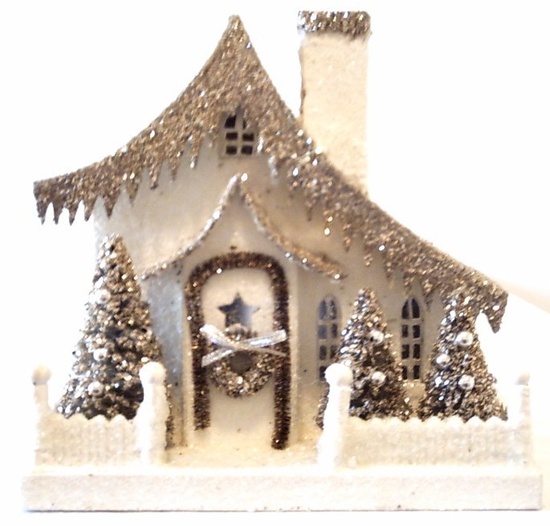 When I draw a new pattern, I like to build the house in paper before making it in heavier card stock. I can check to be sure it fits properly and that all the pieces are right before investing time in a more permanent piece.
When finished this little house will have icicles all the way around the roof.
The other pattern I drew was for this house.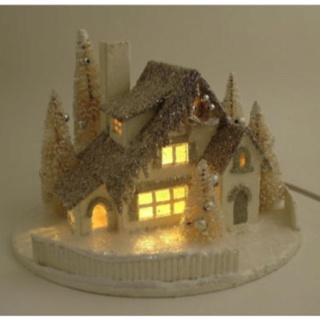 It had more detail than the first house, but the pattern came together pretty well. I left the dormer off the roof, but I think I'll go ahead and add it tomorrow.
These particular patterns are not for sale or available as they are drawn for my own use from commercially available Putz houses.
My Putz house tutorials can be found at this link: Putz / Little Glitter Houses
My Etsy shop can be found here:  ChristmasNotebook.etsy.com
Note: All proceeds from my crafting, including my Etsy shop, support aid and ministry to children and their families in the largest slum in Africa. I appreciate the support from my customers in helping these children who are in such great need.
http://www.kenyamercyministries.org/kibera
~~Rhonda