Last evening, DH and I spent some time in garden, just as the sun was setting. Here are a few pictures.
'Catherine Woodbury'
'Designer Yarn'
We're planning a plant sale this afternoon from 4:00 – 6:00. Stop by if you're in the area.
You can visit other gardens on Tootsie's blog.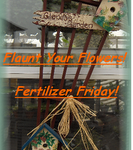 ~~Rhonda