Here are a few pictures from the garden this evening. Cooler temps made touring the garden much more pleasant than it has been for more than a week.
The daylilies are in peak bloom right now. Beautiful!
We've had this beautiful daylily for years. We don't know the name of it so we call it "Paprika" as it is the color of dark rich paprika spice.
Russian sage is a striking accent in the garden. It has a long bloom time and attracts a lot of attention from our garden visitors.
We're planning a plant sale for this Wednesday, from 10 a.m. until 4 p.m. If you're in the area, stop by!
And if you'd like to see other online gardens, visit Artie's Share a Garden Sunday.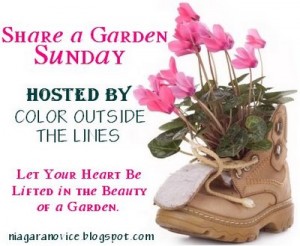 ~~Rhonda 🙂