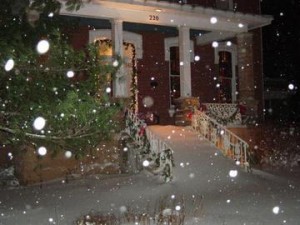 Today is the beginning of the Christmas Notebook season!
I teach the Christmas Notebook plan for holiday preparation on the yahoo group Christmas Notebook. It helps members organize preparation for the holidays so they have more time in December to celebrate the season with friends and family. It walks them through each stage of holiday preparation: from evaluating what they want their own Christmas to be, to showing them how to make it happen.
The first introductory article has been posted to the CNB list, with many more to come as the weeks roll by. Membership will be open for a few more weeks. If you are interested, send a membership request via email soon. To do so, send a blank email to
christmasnotebook-subscribe@yahoogroups.com
After a few weeks, the membership will close for the season. Don't delay!
~~Rhonda 🙂