So many flowers popping up in the garden. Something new every day. Like this pretty blue columbine.
The yellow flag, Iris pseudacorus, just opened this week.
Peony 'Dancing Butterfly'
Peony 'Nymph'
The Goldmoss Stonecrop Sedum blossomed this week.
And the pretty white geraniums did, too.
The lovely peony 'Sarah Bernhardt' opened this week, as well. A beautiful dark pink, it's a bit later in blooming that most of our other peonies.
Peony 'Raspberry Sundae' is much prettier than this photo shows. It is blushed a soft pink. Beautiful!
I love the "black" flowers. The iris 'Dark Passion' is a pretty one.
Siberian iris 'Caesar's Brother'
The daisies in the fenced garden opened this week.
And the false indigo is blooming.
There is a lot more blooming in the garden, but I'll stop here. I've probably run too long already. Next post…hostas. They are looking beautiful this year. I wonder if it's all that rain??  Check out more spring blossoms at Tootsie Time.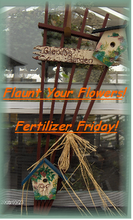 ~~Rhonda 🙂