Between rain and not feeling well, I have missed a lot of garden time this year. Yesterday, I went out and sat in a chair to watch DH pull weeds. It was a sunny day, though a tad chilly in the shade. I "supervised" cleaning under the carport and some garden bed clean up. DH is nice enough to let me use the royal "we" while watching him work in the yard. "We should clean up under the carport…we should clear those empty pots out…we should move the border of that bed back a couple of feet…" Thanks, Honey. You are very 1 Corinthians 13ish.
DH sorted through the potted plants we had leftover from last year's plant sales. Most had made it through the winter just fine. We've had plant sales the past four summers, I think. All proceeds go to the mission fund at church. A fun way to turn our hobby, and God's gracious provision, into mission funding. If you're in the area, stop by if you're looking for plants. "We"…I mean DH…will dig on the spot or take an order that you can pick up later. Feel free to browse the front yard gardens and pick something out.
While cleaning under the carport, DH found that a butterfly had just emerged from a chrysalis. It had overwintered under the carport in the fish tank we use to raise caterpillars. The tank had been left outdoors during the winter so the chrysalis wouldn't open before the weather was right for the butterfly. Isn't she beautiful? A few minutes of resting in the warm sunshine and she took off. But I managed to get a few pictures first.
The hostas under the kitchen redbud tree look great this year. The redbud suffered from storm damage and has been severely cut back. These may get a tad more sunshine than they are used to, but they were in such dense shade before that they will probably benefit from the extra bit of light.
The Spanish bluebells are almost done blooming. So pretty against the hostas in this dark corner of the garden.
Hosta 'Spritzer' is a very pretty gold hosta with long leaves edged in green.
The 'Gold Moss' sedum is taking over the paths in the fenced garden. We'll be digging some of it out and putting it elsewhere around the yard. It makes a nice ground cover in sunny, dry places. Later in the season, it will be covered with little yellow star-shaped flowers.
Pink double columbine in the fenced garden is putting on a show.
Peonies are a favorite flower of mine. They've started to open this week.
I guessed we have about twelve peonies, but when I made a list, I discovered we actually have eighteen different kinds. I'd love to have a few coral colored ones and still want a yellow one someday. They've just started to open, so we'll have peonies for quite a while.
'Shirley Temple'
'Buckeye Belle'
'Flame'
'Sorbet' is also open and I forgot to get a picture of it. It's my favorite peony. I'll post pictures in a later post.
The irises are beginning to bloom, too.
'Congratulations'
'Feminine Fire'
'Art Deco'
'Dover Beach'
This is an unusual iris called 'Brown Lasso.'
This is an exciting time in the garden. Something new to see every day. We have a garden tour coming through next week, and a family weekend here this month, and a church picnic here, too. We've had a lot more rain than usual the past month. We are hoping that trend begins to let up so our guests will be able to enjoy the garden and all the beauty it has to offer.
You can visit other gardens at Tootsie Time.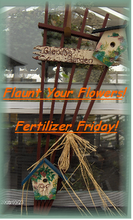 ~~Rhonda