A lovely day to be outside!
DH cleaned up around some of the daffodils and daylilies today. This tiny little daffodil is called 'Minnow.'
'Minnow'
The garden is full of daffodils right now, with more coming on. The warm weather the first part of the week really brought them out. Now we're headed into a few days of colder weather, but the daffs won't mind.
Quince blossoms
The bloodroot in the woods is blooming. such a beautiful flower!
And the grape hyacinths are coming up. I love these little blue flowers.
Our bleeding hearts are just beginning to unfurl.
You can smell the heavenly scent of the star magnolia across the garden.
This is the magnolia 'Jane.' A beautiful shade of rosy pink.
Virginia bluebells nestled against a pin oak in the front yard.
The apricot blossoms began blooming last week. We had a good crop of fruit last summer, so we're not holding our breath this time around. We shall see, though. They may surprise us.
From the woods, looking toward the house, you can see the massive Southern Oak that sits behind the kitchen. It's starting to flower. Come summer, it will be hard to see the house from this vantage point because the leaves of the oak will hide it.
Oh, and did I mention? The lettuce is shoosting up in the garden. Can't wait for it to get big enough to pick!
I have other pictures from the garden, but I'm stopping here for now. More on another day. Meanwhile, head over to Tootsie Time and check out what's blooming in other gardens.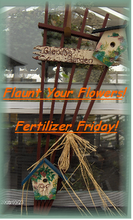 ~~Rhonda