In the early 40's, when my mother was a young girl of about eight years of age, her father took her and her siblings to visit his mother at Christmas time. Grandmother's house was small so she decorated a tree in the yard rather than the house. They didn't find her at home, but my mother's father told the children they could choose an ornament from the tree. My mother chose this small elephant.
It hung on the tree in our home for all the years of my childhood and after. A few years ago, my mother gave the elephant to me and now it hangs on our Christmas tree each year. It will be passed on one day to my daughter Sarah Jane who is named after her Great-great-grandmother, the original owner of the elephant.
I've shared this memory at Picture My Memories.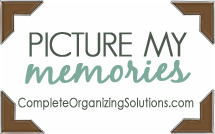 ~~Rhonda