We're seeing cooler temperatures than we've had for a few weeks. It makes the garden much more enjoyable!
'Heaven's Trophy'
Purple Coneflowers
'Monterrey Jack'
'Fooled Me' This interesting blossom was not only a polymerus bloom, but a fused bloom, as well.
Another polymerous bloom this week…'Catherine Woodbury.'
'Chicago Blackout'
'Carolicolassal'
'Dragon King'
'Accent on Style'
'Carmine Monarch'
Daylilies, they come in so many colors, shapes and sizes. I hope you enjoyed these from our garden. Visit more gardens at Bloomin' Tuesday.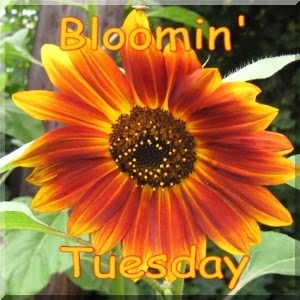 ~~Rhonda